LUXURY SWORD T STANDARD COLLECTOR SET (6 DECKS VERSION)
Product image 1
Product image 2
Product image 3
Product image 4
Product image 5
Product image 6
Product image 7
Product image 8
Product image 9
Product image 10
Product image 11
Product image 12
Product image 13
Product image 14
Product image 15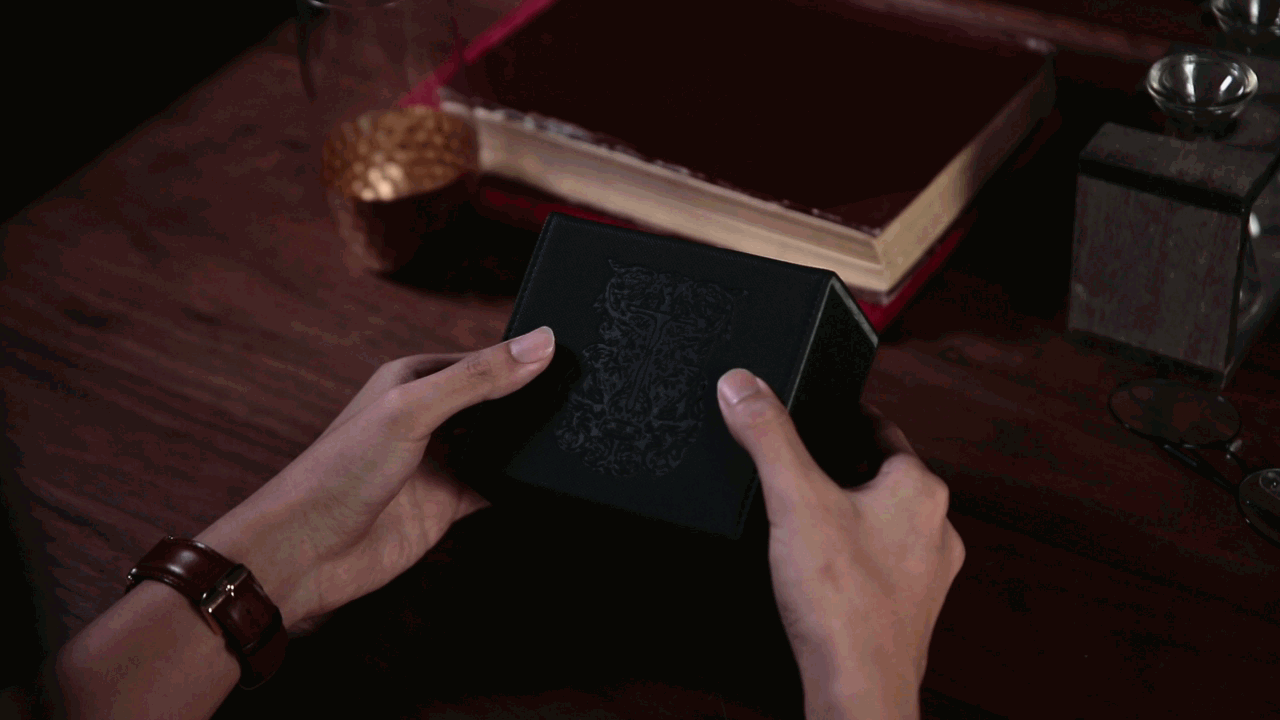 Golden and Emboss:
Embossed hot stamping, to be delicate enough to look good. Liberate the natural temperament of the protagonist. Compared with traditional hot stamping, the cost of Embossed hot stamping we use on the Luxury T Playing Card is four times more expensive! But it deserves it.
Embossed hot stamping brings it to a new level, similar to that from bungalows to castles.
Pearl paper:
Each card case is made of luxury Italian imported paper with a shining pearl luster.
This grade of Pearl paper has never been used in playing cards. The reason is simple and obvious, it's expensive. Many of the world's top luxury brands use it for their packaging. It's not just the paper itself that costs a lot of money. It's enough to match this kind of packaging, which is enough to show how outstanding the luxury T playing card is.
Basic Information:
High-quality German paper,printed by MPC,each deck comes with 52 cards and 2 jokers. Standard poker size, smooth handling perfect for magic, cardistry, and collection. Luxury sword T, tailored for playing card collectors, is extremely rare.
Standard Collector Set Contains:
Luxury Sword T ( Red)

Luxury Sword T ( Blue )

Luxury Sword T ( Green )

Luxury Sword T ( Orange )

Luxury Sword T ( Sky Blue )

Luxury Sword T ( Purple )

Collection Box ( 6 Decks Version )
Collector Set comes with a $25 exclusively limited collection box which is made of leather with flannelette inside, comfortable touch, easy to carry, and provides excellent protection for the cards. A magnetic hidden buckle brings a full sense of ritual when opening and closing.
In addition to Red and Blue, it also contains an extremely limited color like Orange, Green, Sky Blue, Purple, with 6 decks in total. Limited to 250 sets, numbered 001-250. Each deck in the set has a corresponding white numbered seal. Each deck of cards has the same seal.